BMX stands for Bicycle Motocross and born in California (USA) in the year 1969 when a young man named Scott Breithaupt choose to use a bicycle on a motocross track to mimic the abilities of their idols of this sport. The bikes are small to gain manageability over them.
DAVE MIRRA DIES BMX AND X GAMES LEGEND.
Dave Mirra won medals at the extreme games in different ways.
The world of BMX and extreme sports mourns. One of its top stars, the American Dave Mirra, died Thursday at age 41.
State Police of North Carolina found his body in his truck with a gunshot wound, apparently self-inflicted.
Mirra was the figure that was beyond the BMX or sightsees and transformed it into one of the most popular sports among young people, turning to his hometown, Greenville, in the "capital of BMX in the United States."
MARIANA PAJON SECOND GOLD IN BMX WORLD CUP IN HOLLAND.
Mariana Pajon Antiochian again won the gold, which adds two gold medals, obtained last Saturday in time trials and Sunday, after ratified as winner in the test series. (See also: Mariana Pajon won gold medal in BMX World Cup in Holland)
Pajón showed the quality in which it is located, leaving the way to its direct competitors, the Australian Caroline Buchanan, US and Venezuelan Felicia Stancil Stefany Hernandez.
The athlete before competition wowed the audience with a surprise to his mother saying, "Mom triumphing thanks to you," he says in a message on a paper put before the cameras.
Later Mariana send fraternal greetings on the day of mothers saying. "This is for all mothers of Colombia All one warrior.
MAJOR EXPONENT:
DAVE MIRRA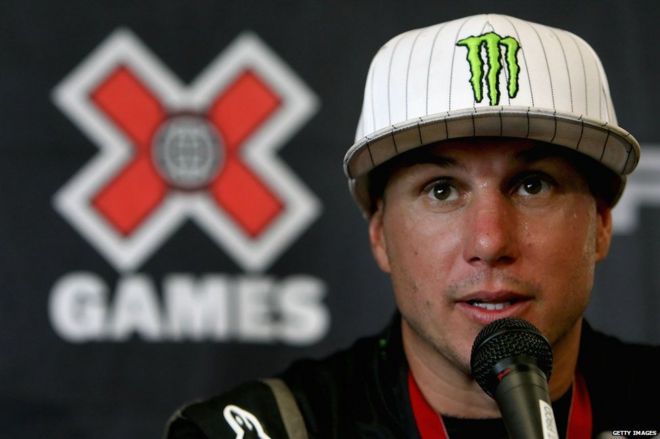 CHILEAN EXPONENT:
DANIEL "COCO" ZURITA
1)
BunnyHop:
This is a jump from a flat surface or one small unevenness to the same position
2) Double Peg: It involves placing a to prune so the trick and get down on a surface
3 NoHanded: It is to make a jump and remove both hands on the bike and fall into a surface
4) Nothing: It involves removing the body of the bike for a moment and fall into a surface
5) Nac-Nac: It is to hold the bike with your hands and remove the legs and then fell on a surface